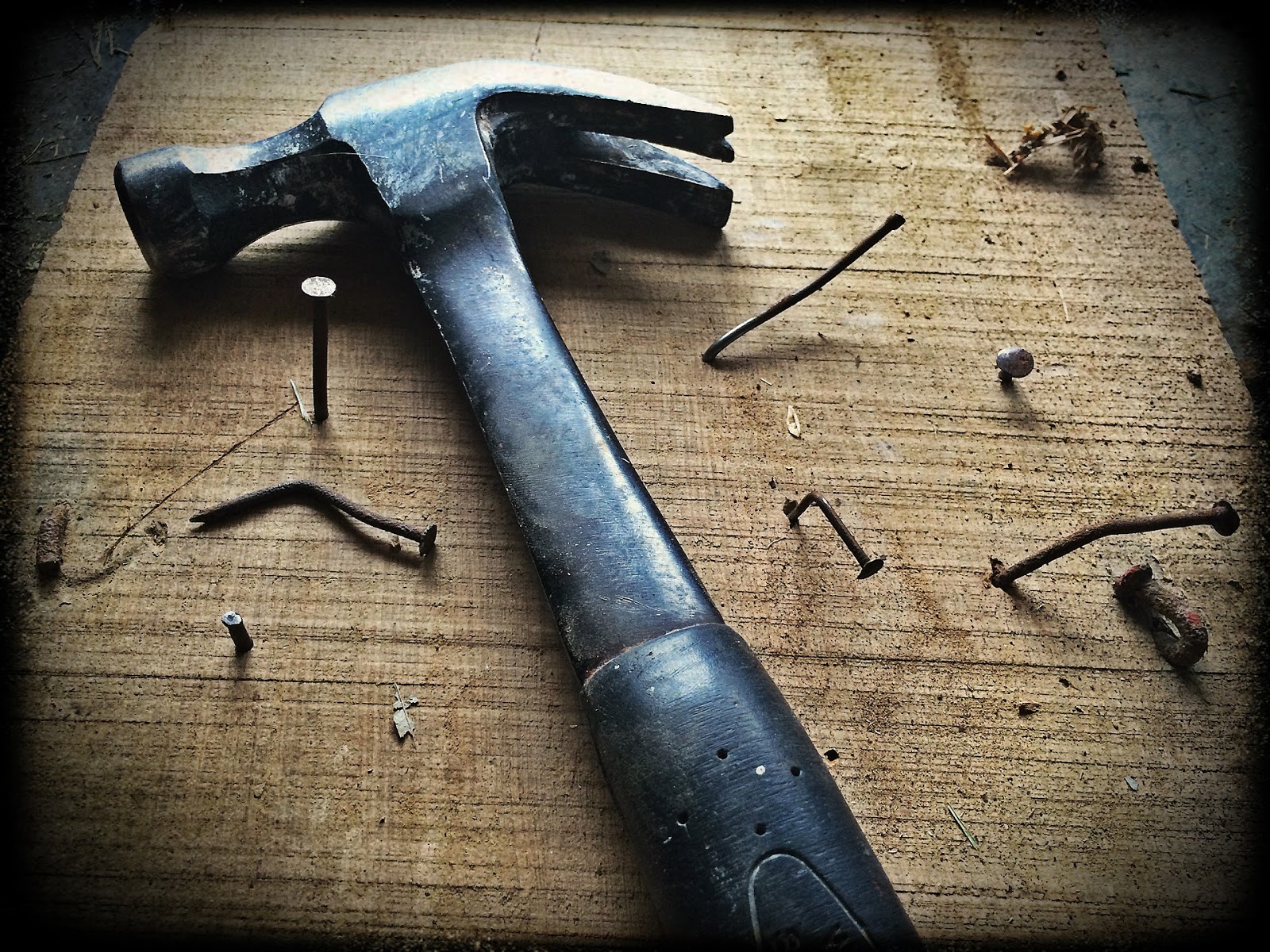 21 DIY Tips you need to know before starting your project
So you've decided to start a new Do it Yourself (DIY) project, but you don't know where exactly to start – We've all been there, and there is nothing more satisfying than a construction job well done. We here in Demobags are always trialling and building, whether it's something as small as a spice rack, or building a shed, we've tried it all and over the years we've compiled a handy list of tips which we want to share with you.
The tips we've brought together serve as a resource you can use that may help you develop your project in an innovative or creative way. We're always experimenting with how we can make improvements and how best to get the job done, but we want to hear from you too.
Don't wash brushes and rollers after every coat. Just wrap them tightly in clingfilm and they'll stay moist

Sprinkle talc onto squeaky door hinges and floorboards

Baby oil will get paint residue off your skin easily

Add a little bit of vanilla extract to your paint tin to prevent overbearing paint fumes

Old paint spills will soften up if you rub linseed oil on them. Then you can simply scrape them off!

Double-sided tape makes a great rug gripper

Dip scissors into boiling water before trying to cut any delicate fabrics. It'll be a breeze!

To keep paint fresh, add four tablespoons of methylated spirits, seal and store. Do not stir until using paint again.

To remove small dents in unvarnished wood, wet the area with a small amount of water then cover with brown paper and apply a hot iron for a short period. The heat evaporates the water, while the steam expands the squashed wood fibres back to their original level.

To prevent screws from coming loose, put a drop or two of clear nail polish into the hole before you finish tightening the screw.

To prevent paint dripping onto the floor, glue a paper plate to the bottom of the paint can. The plate should be five to eight centimetres wider than the can so it can catch drips.

Dip scissors in boiling water to make it easier to cut through delicate fabrics.

Tighten a C-clamp onto a ladder rail to hold your tools while you work up high

Use

Demobags

to help clear up the mess.

You can use an old laundry basket for polka dot walls.

When you paint a room, put some extra paint in a baby jar and keep it handy for quick touch-ups.

Ice cubes can take indentations out of carpet.

Use a squeegee to remove pet hair from carpet.

Use a rubber band for stripped screws

Use thumbtacks for your garbage and storage bags.

Glue a magnet to the bottom of your hammer so you don't have to hold your nails in your mouth.
These are some of the tips we've picked up along the way and have found to be incredibly useful in our projects, but do you have any glaringly obvious tips which we missed out on, any folks wisdom that works perfectly.  
If you are however looking for more helpful links on tips for your DIY project, you can use these sources we found quite helpful while creating this list: 26 of the best (ever) DIY tips!, Best ever DIY tips, Know Your Stuff: The 110 Best DIY Tips Ever, 41 Creative DIY Hacks To Improve Your Home