Construction Employment Rises While Contractors Scramble to Hire Hourly Craftsmen.
Between September 2017-2018, 45 states and the District of Columbia added construction jobs, according to an analysis given by Associated General Contractors of America of labor Department data released on October 19, 2018. While Job gains were a great sign of promising and exceptional business environments, Association officials did emphasize that there was difficulty in hiring qualified craft workers, which could impact contractor's cost, and could extend construction job timeframes.
Only three states showed a decline in construction employment over the past year, however construction activity seems to be expanding everywhere else, keeping contractors optimistic for activity and projects moving forward in the near future. The only issue that many see is employment gains in the near future, with unemployment numbers low in many states, and inadequate game plan for training future construction workers.
Get a great product that saves you time and money with Demobags. Learn more about our contractor woven bags, and what bag is right for your job.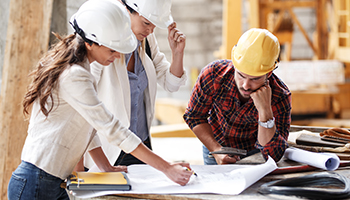 In terms of gains, Florida showed the greatest growth in construction jobs year over year, with 70,700 jobs (14.8% increase), with states such as Texas (60,200), California (32,900) and Georgia (22,300) right behind them. There was a few states that showed declines Year over year, including New Jersey with -6,100 jobs (-6.1%) followed by Kentucky (-900) and Missouri (-200).
In a survey released in August this year, 80 percent of construction firms were having trouble hiring hourly craftsmen, and 81 percent said that the problem will remain a big issue or possibly worsen in the next year. Because of this, The Association of General Contractors called to public officials to implement immigration reform and to work on doubling the funding for career and technical education programs to help educate and train future construction workers. Most agree that proper training will help new construction workers to find rewarding careers in their future.