Constructed out of a revolutionary polypropylene weave, are the strongest construction and demolition refuse bags on the market.
Key Features
110 lbs / 42 Gallons
30" x 47"
Water Resistant
Tear Resistant
Recyclable
Reuse 3-5 times
Tested at over 8 mill strength
Impact Resistant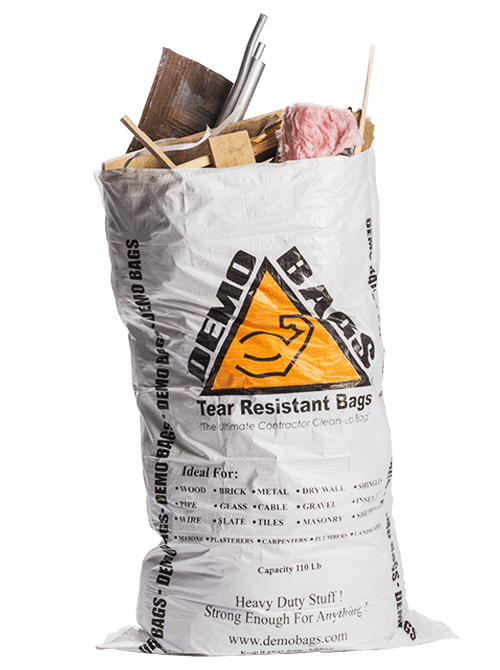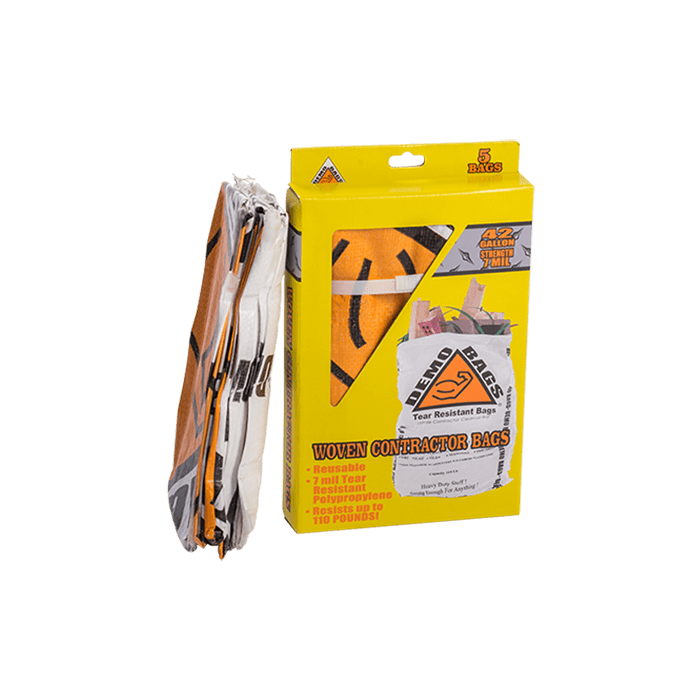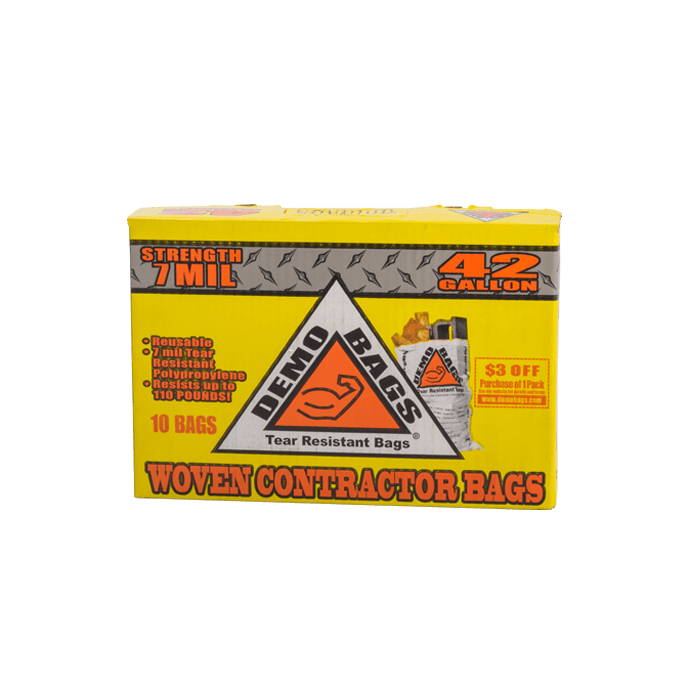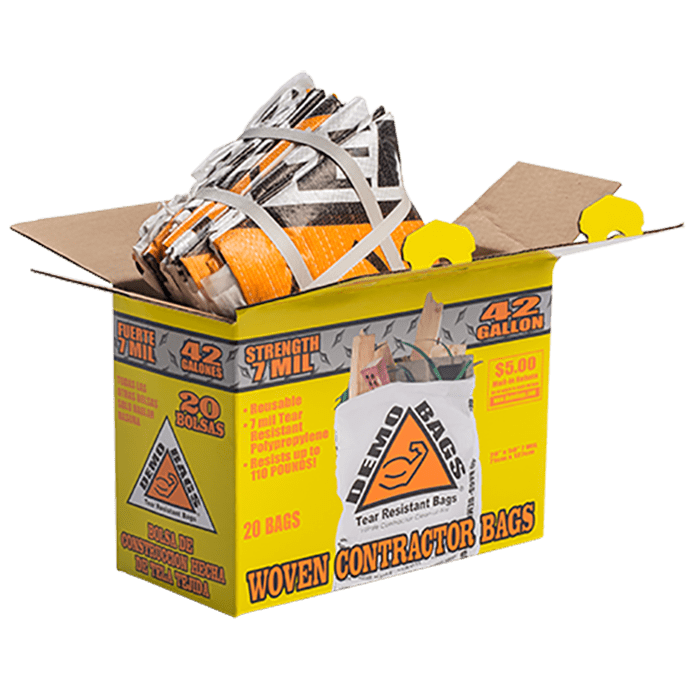 Benefits

Safety
Safely and easily remove refuse from job sites.

Money Saver
Save money by reusing the bags (Recommended up to 3-5 times)

Easier
Makes demolition, construction and clean up projects easier

Efficiency
Maximize efficiency by carrying more materials in less trips

Tear Resistant
No need to worry that the bag will tear or break under intense pressure

Versatile
Can be used for multiple purposes and uses.
Great Product
Fantastic Quality!
May 10th, 2018 by Ted O'Connor
Very Happy with Product
Great price and quality
May 10th, 2018 by Barry Todd
Love this Product?
Leave a Review.